Exciting. Challenging. Grow with us.
Do you love coding? Are you eager to take on a new challenge? We are offering various job opportunities especially for experienced web developers.
View all jobs
Get in touch with us!
Find out more about your career opportunities at ePages.
Harm shares the "bike2work" passion of many ePagees. He's an e-commerce-addict, internet enthusiast and Ruby evangelist.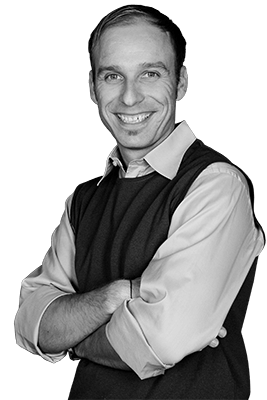 Join the Force!
Shape the ePages software with us
With our online shop software, a merchant receives a complete package to hit the ground running in commerce. We are constantly working on our solution to keep it up-to-date with new market developments, for example by integrating new features.
What working at ePages means
Being part of an international team of ecommerce experts who are passionate about web development. Our backend is based on a Java, MongoDB, SpringBoot, and Docker tech stack decoupled from a ReactJs frontend via a REST API. We also work with cloud tools such as GitHub, CircleCI, or Google Cloud Engine.
Make the step: Join the ePages team
We are looking for dedicated developers to join our team. Bring your ideas and be involved in exciting projects. Benefit from the full load of advantages ePages is offering you.